We design house types, and developments that work and most importantly secure approvals. We are particularly proud of our record and reputation in this regard. A small sample of projects are shown below.
Broad Street Syston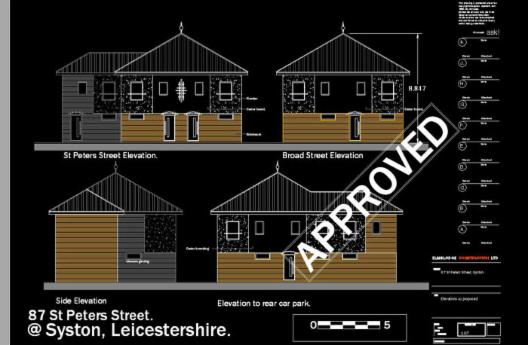 An interesting contemporary build, delivering 5 studio units on the former footprint of a single bungalow. Very well received by planners, easy build, very economical.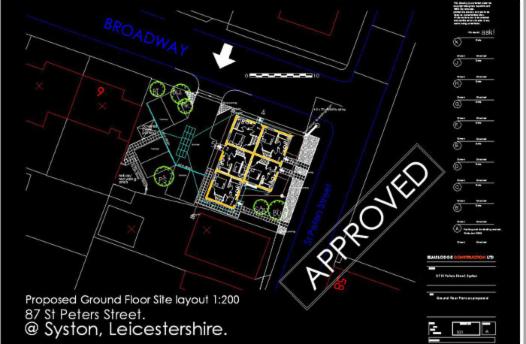 School Lane Quorn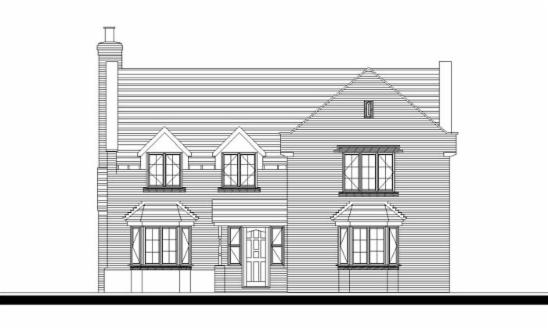 Family dwelling in grounds of parental home, very difficult site in sensitive area of key Charnwood village. Not easy but planning secured and the family can stay together.

Melton Road Syston
Site of a pair of "police houses" well past their best. New development of 9 dwellings on former footprint of 2. Planning secured and pending build.